Petroleum Related Services
Underground Storage Tank Cleaning
Rite-Way utilizes the latest technology for the cleaning of your underground storage tanks. A 360 degree, fully rotational, impingement cleaning device scours away algae, bacteria, dirt, sludge and other contaminates and places them into solution for easy extraction.
All materials that can contaminate fuel are quickly and safely removed by the combination of powerful jets and cascading water.
This equipment is designed to clean 100% of the tank interior.
Waste is then vacuumed out, transported and disposed of at an approved disposal facility with accompanying manifests.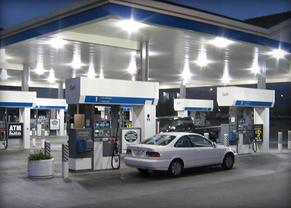 Rite-Way Industrial Service, Inc. can provide water extraction from the following:
    Underground Storage Tanks
    Aboveground Storage Tanks
    Submersible Transfer Pump Sump Pits
    Fill, Probe and Vapor Recovery Containment Wells
    Dispenser Sumps
    Containments / Dykes Spill Clean Up